You always need a knife. And this one is the perfect one for anyone that love the outdoors. As it is not just a knife, but also is a small survival kit. You have everything that you need from your compass to your matches.
Description
Rothco's Deluxe Survival Knife is the ultimate survival knife featuring a ton of essential tools to help you in any emergency situationThe blade length of the knife is 5 1/2″The total length of the knife is 10 1/2″The hollow handle has a fingertip sawHandle comes with fishing line, hook & sinkers, band-aids, pencil with refill under flint, and harpoonMorse code screw-off top with compass, peg on sheath for use as wire cutter accessories sheath with signal mirror, whistle and safety pins
Reviews

Read More Reviews

---
If you are an outdoors enthusiast you really need to add this to your pack.
Now is the time to Grab your copy! [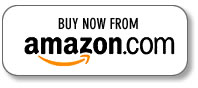 ]